Work
CaptionMate is a free accommodation for people with hearing loss that can be used at work with no cost to the employee or employer.
The app is multi-platform, meaning it can be connected on almost any screen. The app can be accessed on cell phones, landlines, tablets, and desktop browsers in a workplace setting, making communication simple.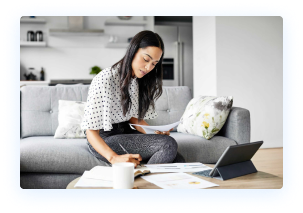 Features
CaptionMate's speed and accuracy makes conference calls a breeze.
Two-way captioning makes it easy to review work calls after they are finished.
Confidently make phone calls with clients.
Flexibility to match your working style, whether you work in an office, at home or on the road.
This app works with all video conferencing apps through the dial-in function.
Privacy
CaptionMate is completely discrete. The need for a captioning assistant or transcriptionist is removed, giving you the freedom and functional equivalency to communicate freely and openly without a third party operator on the line.